Data governance is likely to span into a 5.28 billion USD market at an expected CAGR of over 20.83%. The dependence on Big Data has enabled enterprises to manage copious amounts of data around the clock.
This shift has created an imminent need to manage business data that drives operations and influences decision-making. Hence, businesses should retain visibility, security, and control over their data governance framework to gain best results. As a result, it emphasizes the need to stay vigilant to consider present and future data governance challenges.
Nevertheless, before diving into data governance frameworks for handling challenges with data administration, it's essential to understand what data governance is all about and some of the challenges enterprises face during the objective setting phase.
What Is Data Governance?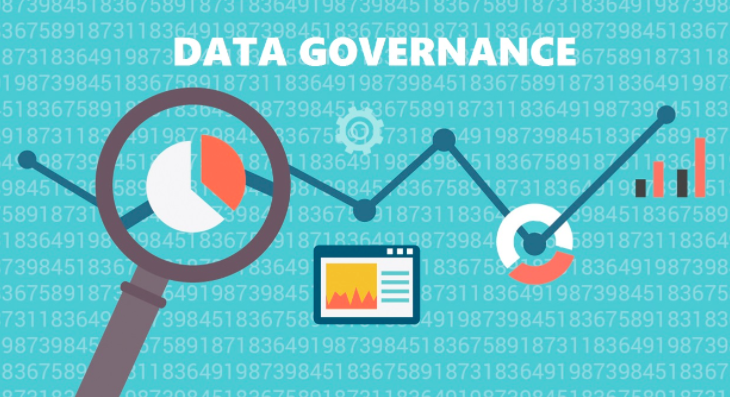 Data governance is the administrative management of data policies, data-centric roles, quality standards, analytical metrics, and security protocols that constitute your enterprise's Big Data framework.
This data governance framework is critical to data asset accuracy, legibility, reliability, and authority within an organization.
The framework can only return dividends if these role-bearers work in synergy to reduce data governance challenges, such as resource overconsumption, breaches in PII (Personally Identifiable Information), compliance failures, governance issues interfering with data operations, and many more.
These roles satisfy responsibilities for planning, implementing, and updating the governance framework. They are actively involved in data governance's implementation, operation, security, and compliance aspects.
Why Data Governance Matters?
Entrepreneurs and data engineers must understand how data governance's best practices can influence operations and decision-making within an organization.
1. Efficient Engagement of Data
The prevention of erroneous data or the misuse of sensitive data is essential. The smallest of errors can have the most significant impacts on large-scale enterprise's data processes.
Businesses should adopt a stringent data governance framework and oversee its enforcement in every business activity.
2. Regulatory Requirements Compliance
Data governance and compliance are two aspects of your business that work hand in hand. Statutory regulations like the HIPAA and GDPR safeguard sensitive user data through the enforcement of fair, lawful, and transparent policies.
Your enterprise's data governance policy must ensure the accuracy and scope of use of such sensitive data to meet compliance requirements.
3. Data Security
Data security is the key to an airtight data governance policy. Enterprises must monitor all data access instances to guarantee only sanctioned data activities are carried out.
Unauthorized accesses must be immediately flagged down to detect breaches at the earliest.
4. Data Distribution Policy-Making
Proper data accessibility is all about understanding how you distribute your data without endangering its security.
Businesses must establish a governance framework that shares the accessibility and distribution of every data asset with the corresponding access-holders.
Components of a Data Governance Framework
According to Cisco, five quintillion bytes of data is produced daily. The data policies should serve entrepreneurs working with Big Data to understand the prerequisites of an adequate data governance framework.
Before delving into the components of a data governance framework, it's essential to understand the mission statement behind constructing a plausible framework.
The mission statement should contain the following pointers:
An outline of the achievable objectives of the governance framework and policies
The parameters that must be met for the framework to succeed
Clear guidelines detailing who is responsible for various aspects of data governance, along with the scope of liability, area of implementation, and roles/responsibilities for everyone involved in the enforcement of policies
A data governance framework template should touch on all the fine points to implement a solid and practical governance framework. A data governance framework must also provide for data governance roles and responsibilities, such as:
1. Data Manager(s)
They assign the team roles and scrutinize ways to increase efficiency and reduce challenges.
2. Data Governance Architect(s)
The architect's job is to materialize and devise the blueprint for the governance plan's structure. Their hands-on experience with the governance design can help the manager find deterrents and resolve them promptly.
3. Data Strategist(s)
A data strategist assists data architects and data managers in understanding how business data is mobilized for business intelligence purposes.
Subsequently, ETL toolchains prove suitable for driving an enterprise's custom governance planning, resource utilization and play a significant role in updating the data governance maturity model by foreseeing challenges.
4. Compliance Specialist(s)
Compliance Specialists report to the manager about compliance, red flags in day-to-day data operations, and overall process efficiency. An integral part of the data governance framework is to ensure adherence to the chain of command in these roles.
Benefits of Data Governance
A data governance framework can help circumvent several data governance challenges. A business can enjoy immediate benefits by implementing a data governance model, which includes:
End-to-end regulatory compliance with policies such as Dodd-Frank, GDPR BCBS 239, CCAR, and MiFID among others
Organizations can achieve adequate data integrity assurance with meaningful business intelligence driven insights. Your business only aggregates valid, unique data, and your governance policy helps define them, establish their lineage, and catalog them correctly.
With a data governance strategy in place, your data assets are no longer misused or misrepresented. Business resources are wasted if you constantly remind employees about jargon, tooling, and streamlining.
Data governance is necessary, regardless of whether your enterprise depends on a data warehouse, data lake, hub, or data mart. The governance model helps centralize the stored data, as it allows businesses to map the data's journey from source to destination, including transformation.
The governance strategy helps the rest of the team maintain awareness about the data for which the absent member is responsible, the current state of those assets, how and what to do with those assets to maintain continuity, etc.
Thus, business data managers and specialists no longer rely on manual intervention. Instead, they are solidifying their governance strategy using cloud-computed data operations and BI platforms to meet the imminent challenges.
Data Governance Challenges
The following data governance problems can affect an enterprise of any scale or industry without a resolute governance strategy.
1. Limited Resources
Another challenge with flawless data governance implementation is the lack of available resources for addressing all priorities and meeting objectives.
Multiple departments in an enterprise rely on data. It can become a governance challenge to devote data resources to them without bottlenecks, on a priority basis.
2. Siloed Data
Data siloes are segmented data that occurs from:
Rapid aggregation of data
Ad-hoc integration of new technologies
Ad-hoc integration of new data sources
Lack of streamlined productivity between departments
Enterprise infrastructure evolution
Businesses must always provision for such operational accommodations while implementing data governance frameworks.
3. Lack of Data Leadership
The chain-of-command must always have a data science-literate personnel on the top to manage data governance and its implementation.
A knowledgeable CDO or CDM can fulfill the leadership requirements for their role by making timely governance decisions based on reports, assigning roles unequivocally, and addressing business-specific governance challenges head-on.
4. Data Pain Points
Misunderstanding the purpose of a data asset is the prime and foremost pain point behind data governance. The challenge is two-fold:
How to distinguish mission-critical data
How to boost confidence in data quality and understanding
The data governance framework must focus directly on feasible organizational goals to avoid creating pain points.
5. Poor Data Quality Lacks Control
Incremental adoption of emerging tech like IoT, which is carried out by industries such as healthcare, retail, telecom, IT, and BFSI/FinTech can pave the way for more widespread data control challenges.
These technologies are critical in mitigating challenges faced with hefty fines to enforce compliance, monitor data use, and generate insights for preventing non-compliance.
6. Lack of Trust and Data Ownership
An enterprise data team hierarchy needs to be held accountable for its data-oriented responsibilities. There must be ownership and a budget to leverage data successfully to support common goals.
7. Insecure Data
Proper data leadership and control does not entail stewarding governance but also enforcing business data security. Formal employee education and training, internal communication, assessment of policies, and access control can help prevent data security challenges.
Overcoming these multifaceted challenges requires a comprehensive plan that uses the best data governance tools perfected from governance challenge case studies.
Facilitating a Data Governance Framework
A business can escape governance problems using enterprise data governance tools like Kloudio.
Kloudio, being a multi-faceted enterprise service provider, offers some of the following functions to organizations and individual users:
Data connectors to connect different data platforms and data sources
Reporting opportunities to help people and organizations achieve their professional goals
Automate and schedule regular reporting tasks to eradicate manual tasks
Run no-code commands to derive information from multiple sources
There are a lot of options available to the end users, who can use the services offered by Kloudio for driving enterprise wide benefits. If you would like to take a spin on Kloudio's service, you can create a free account for yourself.