Operating an enterprise-scale business requires an intelligent ERP software framework. An enterprise resource planning system or ERP system tackles internal and external business data, analytics, reports, and many other sources. 
Enterprise Resource Planning software (ERP) is an integral part of this framework. ERP systems are responsible for helping your business manage business processes like inventory, sales, production, finance, HR, et al., like a well-oiled machine.
What Is ERP Software?
ERP systems are an integrated chest of business management utilities that help regulate operations as per your enterprise's daily and long-term goals. An ERP software streamlines essential operations like analytics, business intelligence, data generation, and supply chain management.
As an organization, you can automate your ERP operations in various business domains to ensure flawless compliance with business goals and industrial regulations. But, as a market poised to grow into a $49.5 billion industry by 2025, businesses often face dilemmas in choosing the most suitable ERP alternative.
Whether you are selecting an ERP software for a startup or a large-scale enterprise, you need to abide by these ERP selection criteria to get the best results for your enterprise.
Here's an in-depth assessment of the essential criteria for your ERP software selection process.
1. Business Requirements
A startup enterprise doesn't require the same advanced ERP suite as a multinational, Fortune 500 conglomerate. There is a fine line of differentiation between the needs of the two software types.
Choosing a quality solution at a low cost is integral to remain proportional to your business size. The ERP software needs to help you meet service compliance regulations and standards for achieving your organizational needs.
Business management must take note of the business's mission-critical requirements before zeroing in on an ERP software.
2. Upper Management Support
To get maximum buy-in from the upper management, you need to get inputs from every person responsible for departmental operations in each enterprise sector. Such surveys go a long way in giving you relevant details pertaining to the core ERP necessities of each department, thereby helping you streamline the organizational software needs.
The best step forward is to assemble a selection team with the Chief Technological Officer (CTO). This committee can brainstorm the core requirements of their respective departments. This team is also responsible for onboarding and assigning roles in the corresponding departments.
3. User Support
Selecting the right ERP system is essential for driving operational efficiency. Enterprises must always choose an ERP that aces the cost-benefit analysis and helps maximize ROI. ERP operations can be error-prone and cost-inefficient without dedicated support and training resources.
ERP systems are functional as long as they can support their users, i.e., enterprise personnel whose roles demand ERP use. The best ERP software vendors offer competitive, real-time tech support and premium support and consultancy for customized solutions.
4. Functional Requirements
40% of businesses believe functional requirements demand consideration to extend their needs to reduce complexity and aid decision-making. For ERPs to influence operations, a business must formulate a list of all functional requirements to tackle challenges and promote business growth.
ERP selection criteria should satisfy the functional operations of each department and plan their resource usage accordingly. The task is to find out how an ERP software can seamlessly integrate and streamline CRM, BI, SCM, HR, sales, etc., preferably with cloud's assistance. 
5. Integration With Existing Systems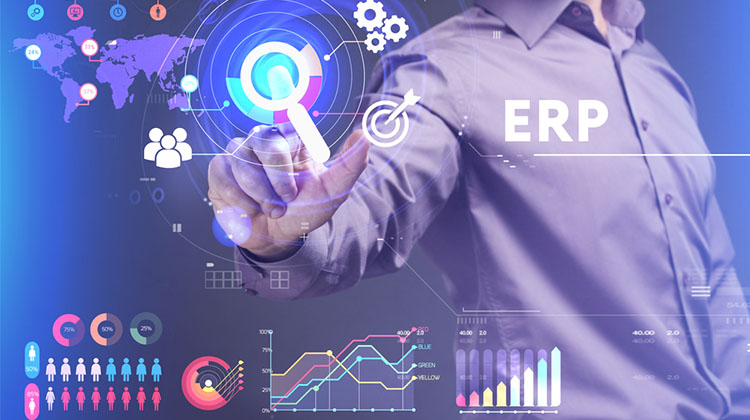 89% of global businesses today identify accounting as the most critical ERP function, besides inventory and distribution. The primary purpose of an ERP system is to serve an end-to-end purpose to become compatible with the needs of various organizational departments.
Integration with the existing ERP solutions also makes it easier to onboard employees. Day-to-day operations become more agile when the ERP system is compatible with the technical prowess of your workforce. 
How skilled is your personnel? How much time and money do you need to invest in onboarding resources? Choosing an ERP system that scores high for user-friendliness is your safest bet.
6. Budget and Resources
The best ERP system augments business management with cloud-integrated streamlining, real-time analytical insights, remotely maneuverable dashboards, and automation, amongst other innovations. 
Most leading services offer services on a trial basis and are legitimately reviewed by clients. Do the due diligence and find an ERP system that works well with technological enhancements without costing a pretty penny. 
Integrating an ERP system with any on-premise infrastructure is an additional cost, especially if you opt for a hybrid setup. The more effort the business puts in listing the requirements, the better your existing resources will be utilized.
7. Technology and Future Scalability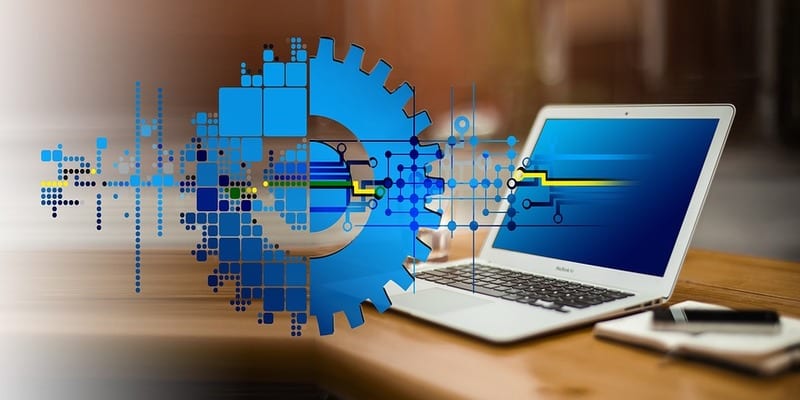 Choosing the best ERP software is a matter of technological alignment. The ERP system should offer utilities that:
Remove manual intervention, automate operations, and maintain ERP processes 
ERP technologies that offer non-disruptive, seamless connectivity
Has the ability to accommodate the end-to-end technical ERP requirements of all departments
Aid with real-time business intelligence analytics and data generation 
Most businesses invest in cloud-based ERP systems that offer packaged solutions based on specific industrial requirements. Some of these solutions are capable enough to help you migrate data from legacy ERP systems.
Automation in ERP operations is essential to demand separate consideration. Different software possesses different scopes and finesse of automation. For best results, you should find out which business routines and processes in your company need automation and which type of ERP system can address them in the best possible manner.
It is essential to keep businesses lean and agile in a competitive market by opting for an enterprise resource planning solution that has imbibed emerging technologies.
8. Total Cost of Ownership and ROI
At present, 64% of international enterprise respondents to a survey confessed to using SaaS, 21% use Cloud ERP, and 15% use on-premise infrastructure. For guidance, businesses can analyze which percentages are dominated by their immediate competitors.
How can you deploy an ERP system? Companies that use enterprise resource planning have three deployment options:
On-premise: On-premise ERP systems reside on your internal servers. All data resides within the enterprise network and its security perimeter. ERP data is not shared with external agencies unless there's a specific requirement.
Cloud: Cloud deployments are a modern alternative to on-premise ERP implementation. Dedicated network resources, tooling, and platforms are tuned to give remote access to enterprise personnel on a broad array of devices worldwide.
Hybrid: Enterprises combine the best of both protocols to propose a hybridized ERP implementation plan. The on-premise segment acts as the central repository which feeds information to tools and users on the cloud.
The cost of licensing varies amongst service providers. More functionalities and integrated technologies come at a higher price. There are implementation and onboarding costs, as well. Hence, it is a matter of availing the best ERP system available in your enterprise budget. You can evaluate the best ERP software for a bountiful ROI by taking all these factors into account.
9. Evaluate and Select Options
Divide your requirements into three significant categories:
Requirements driven: These are features and utilities which are mandatory and non-negotiable. You can't shirk away from these requirements at at any point in time.
Results driven: While these are not necessities, they are nonetheless an essential part of your evaluation and requirement gathering process to ensure you ERP system is able to adjust to the right form of needs and wants.
Convenience driven: As an organization, you would have good-to-have features which enhance your services. Such requirements will improve your services and make the requirement gathering process extensive and exhaustive in the long run.
Once your requirements are segmented in these categories, it's time to evaluate the ERP software companies you have at hand. The ease and cost of scalability are dependent on how well the ERP system can fit in with your data operations, data architecture, resource skills, and other relevant factors. 
10. Necessary Customization
Customization is essential for bringing about a digital transformation within your enterprise resource planning strategy.
To bring about a radical change, an ERP system should be able to adjust at a short notice, to incorporate changes and the need-of-the-hour improvements. Such customizations also help in the following manner:
ERP systems prevent resource wastage on workarounds improvised on COTS ERP software
ERP software can quickly scale your business without incurring additional costs for service package extensions
The ops framework integration becomes more straightforward to manage
ERP uses your internal servers and has a more condensed, supervised network perimeter
You can customize the ad hoc ERP systems without bothering about developer/provider limitations
Customization ensures seamless integrations and defines the scope of post-deployment support required for business continuity. Service demos and post-deployment support are both essential for fruitful customization.
The growing market for custom ERP development is what's motivating most hybrid and cloud-first ERP providers to opt for a highly customizable, client-centric service architecture. The ERP software selection checklist has the purpose of helping you select an alternative that suits your business interests and generate ROI while maintaining your service quality.
Kloudio and ERP Software Selection
Kloudio's list of ERP compatibility and software selection can help facilitate your enterprise's selection processes. As a technology driven company, Kloudio provides a series of data connectors, which work seamlessly to provide ease of access, functional relatability and technological advancements to enterprises looking to work with multiple data repositories and data reporting.
If you are looking for an ERP system catering to various data management and data reporting needs, you would find Kloudio to be a big help.
Try our newest products and services by signing up for Kloudio2.0 here.